Hey guys! Here, we'll let you through the five most popular motivational Bollywood movies of the time. Its a must watch, especially if you're a student. Friends, you may have watched many movies which has entertained you, but these five movies will not only entertain but also motivate you. 
Each of these mentioned movies will also give you a tremendous lesson for your life.
Even if you have seen these movies before, then I request you to watch these movies one more time. Try to relate incidents with your own life and observe how these movies provide positivity to your mind. So let us tell you about the movies.
5. Ajab Singh Ki Gajab Kahani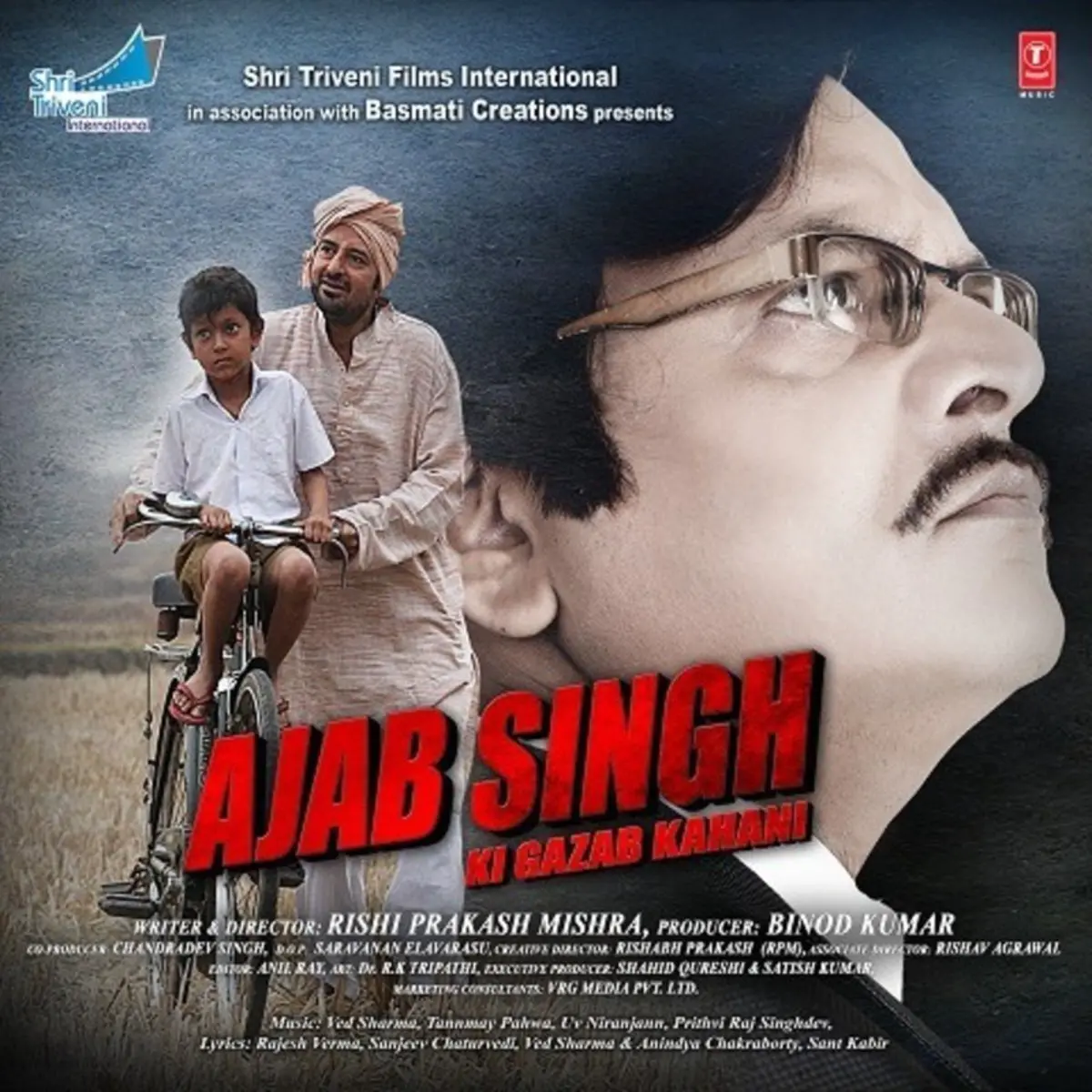 This movie was released in 2017, based on the struggling life of a boy. At a young age, The boy happens to ask his baba about people with peppy cars and fancy yellow lights. To which his Baba replies that these are very big officers who work very hard and study a lot to achieve all of this. That boy then decides that he also wants to achieve all the riches that a big officer has. So this movie illustrates all the hard work and determination that he put in to become what he has aimed for. 
You can definitely learn three things from this movie –
Determination – If you have made a strong determination to get something, then no one can stop you to achieve your goals.
Self Confidence – You should believe in your potential and cheer yourself  "Yes! I can do whatever I have aimed for".
No Excuses – Many people keep making excuses about the lack of resources and no accessibility but You don't have to make excuses. You'll face many hardships throughout but you have to pave your way of success, no matter what.
You can learn these three things from this movie.
Short Detail –
Movie: Ajab Singh Ki Gajab Kahani
Cast: Manoj Mishra, Rajesh Jais, Amit Kaushik, Archana Prasad, MORE
Producer: Binod Kumar
Director: Rishi Prakash Mishra
Released Date: 21 April 2017
Language: Hindi
4. Lakshya –
This movie was out in 2004, with Hrithik Roshan as the lead role. This movie is based on the life of a boy who does not have any ambition initially. He is always confused about the goals of his life. His indecisiveness made him face many hard times. 
Then somehow, he gets selected into the Indian Army. But he is not serious about that too and leaves the Indian Army only after training. Then facing some emotional instances made him realize his worth and the dignity of the job he is in. He joined the Indian Army again and goes back to training. But this time he was filled with dedication and completes the training of the Indian Army. After which he also gets to lead many big missions. This movie is a double dose of motivation. You should definitely watch this movie.
Short Detail –
Movie: Lakshya
Cast: Hrithik Roshan, Amitabh Bachchan, Preity Zinta
Producer: Ritesh Sidhwani
Director: Farhan Akhtar
Released Date: 18 June 2004
Language: Hindi
Awards: National Film Award for Best Choreography
3. Manjhi – The Mountain Man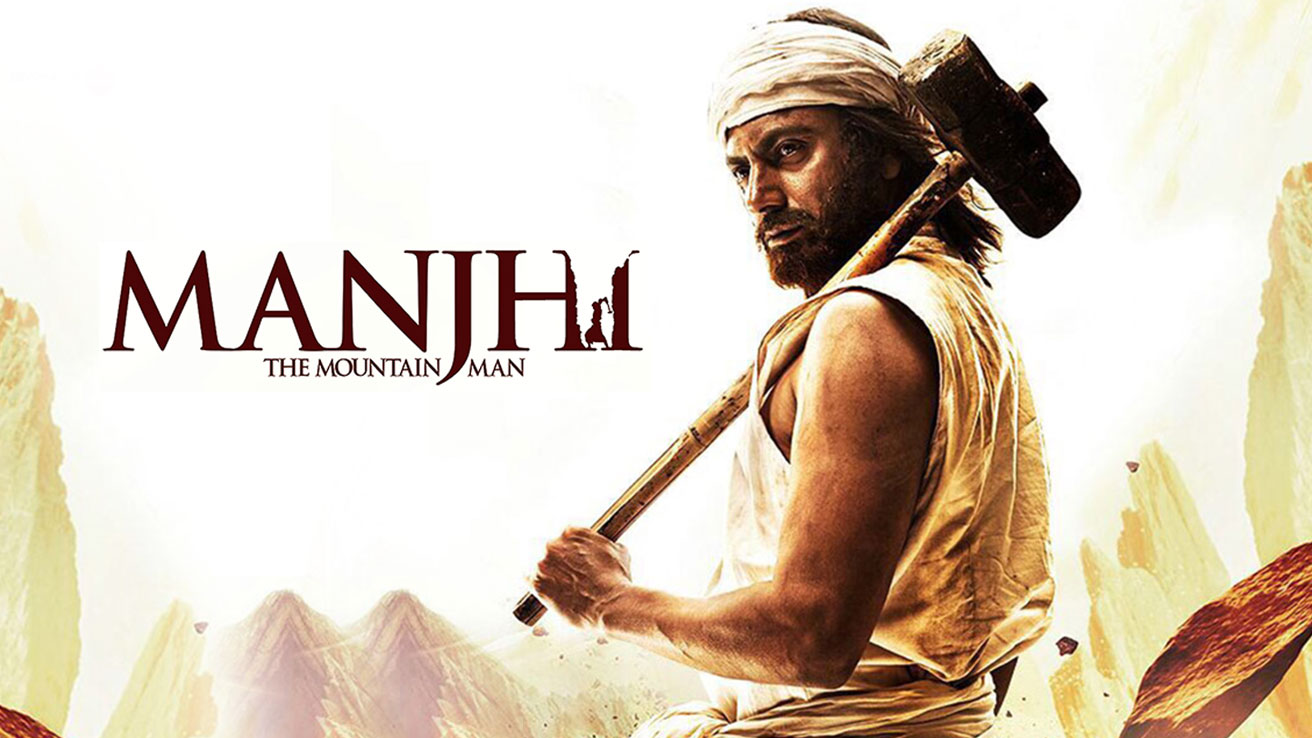 This movie came out in 2015, starring Nawazuddin Siddiqui as the lead role. This story is based on a true incident, inspired by Dashrath Manjhi, who hails from Bihar. Within 22 years, he carves down a huge mountain with just a chisel and a hammer. The length of this mountain was about 360 feet and the height was 25 feet. This was a very big challenge that took 22 years.
After this, he reduced the route from 55 km to 15 km. This is a story of being ambitious and dedicated to a cause of welfare. If you are lacking motivation anywhere, then you must watch this movie once.
Short Detail –
Movie: Manjhi – The Mountain Man
Cast: Nawazuddin Siddiqui, Radhika Apte, Urmila Mahanta
Producer: Bilal Khan; Deepa Sahi
Director: Ketan Mehta
Released Date: 21 August 2015
Language: Hindi
2. Slumdog Millionaire –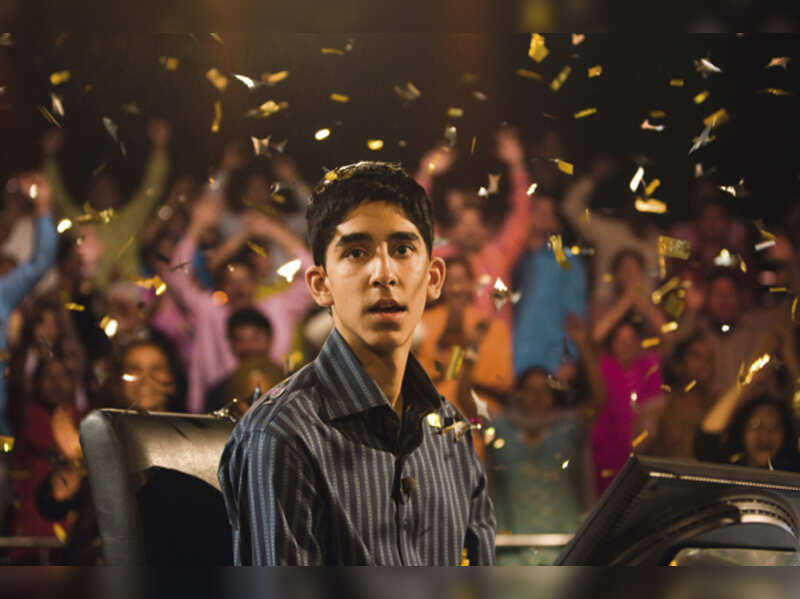 Slumdog Millionaire is a 2008 British drama film. It is based on the life of a poor boy whose life is always full of struggle. Since childhood, he has to face many difficulties. He does not have parents, he has to beg and has to sleep on the pavement. But later with the keen vision to attain what he wishes for, he becomes a millionaire. From an orphan boy to a millionaire, This movie is quite a ride to boost yourself with motivation. 
You get to learn three lessons from this movie.
Focus – You should always be focused in your life. Whatever you do, you should do it with full focus.
Never Give up – You should never give up, always keep trying.
Risk – Sometimes taking risk is very important in life which this movie will teach you.
Short Detail –
Movie: Slumdog Millionaire
Cast: Dev Patel, Freida Pinto, Madhur Mittal, Anil Kapoor, Irrfan Khan
Producer: Christian Colson
Director: Danny Boyle
Released Date: 30 August 2008
Language: Hindi
1. Lagaan –
This film was released in 2001 with Aamir Khan as the lead role. He played the role of a poor farmer named Bhuvan. It was a very motivating movie. This movie shows the pre-independence era, where Indians have to pay taxes to the company. The British then put a condition of doubling the taxes. But it was unacceptable for Bhuvan and villagers to pay such a huge amount as taxes.
On to which, the Britishers proposed the condition to beat them in the game of cricket. As the price, they offer to forgive all the taxes. But these were simple villagers and did not know anything about cricket, yet Bhuvan accepts the challenge and starts practicing with full dedication. In the end, villagers happen to defeat the British in cricket. This is a good motivational story that you will definitely like.
Short Detail –
Movie: Lagaan
Cast: Aamir Khan, Gracy Singh, Rachel Shelley, Paul Blackthorne
Producer: Aamir Khan
Director: Ashutosh Gowariker
Released Date: 15 June 2001
Language: Hindi
So friends, these were the top 5 Bollywood movies that every student must watch once in their life. You can also watch these movies with your family. So go ahead and must check out these most popluar motivational movies.