Today the Pagalworld is going to tell you about India's famous Top 10 Architects. So let's take a look at the Famous deeds of these Architects.
01. Ustad Ahmad Lahouri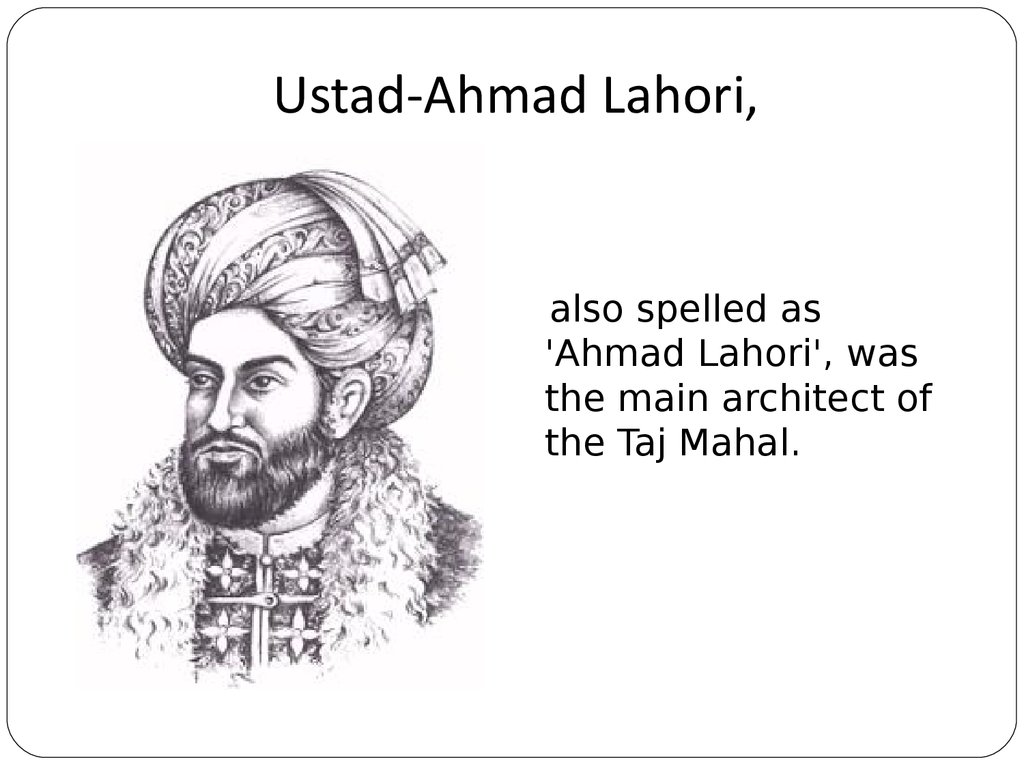 Ustad Ahmad Lahori was an architect in South Asia during Mughal Empire. Ustad Ahmad Lahouri was considered the chief architect of the Taj Mahal and that is why his name comes at number one. He was a skilled architect who was an architect in the court of Shah Jahan.
One of the most admired and visited wonders of the world, the gracious simplicity of the Taj Mahal is a sight to behold. And for this reason the name of this genius comes at number one in the top list of architect.
02. Charles Correa
Charles Correa was considered one of the most famous architects of India's most influential architects. Whose works at Ismaili Center in Toronto, Kanchanjunga Apartments in Mumbai etc are very famous.
He was included in the Greatest Architects of India by the Royal Institute of British Architects for defining his modern architecture.
03. B V Doshi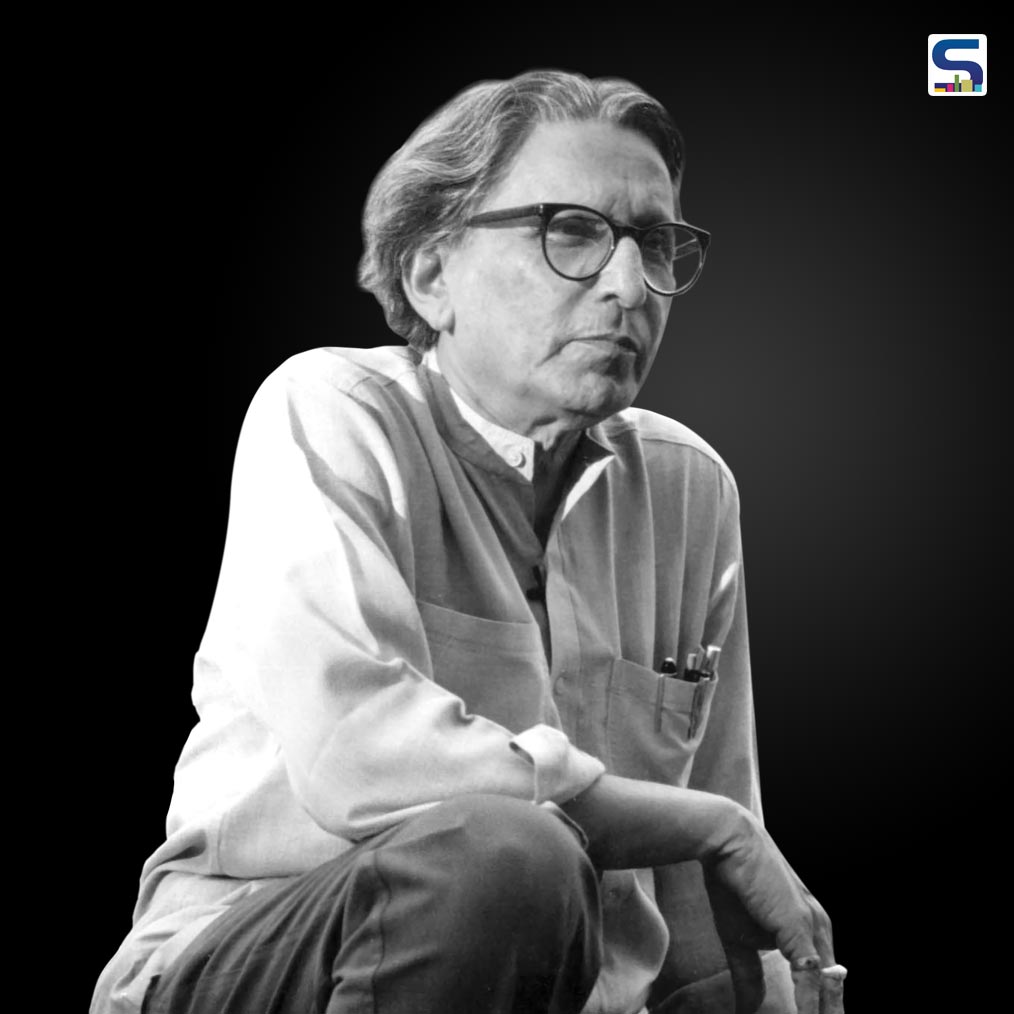 B V Doshi is very famous as an architect, educator and academician. The combination of ancient knowledge and traditional techniques with modern technology is very good in their projects.
His notable works like Indian Institute of Management Bangalore, Amdavad ni Gufa at Ahmedabad etc. are very famous.
04. Laurence Wilfred Baker
Lawrence Wilfred Baker was very famous for his low cost, sustainable and organic architecture. They promoted the use of brick stones, Mangalorean clay tiles, plated palm thatches, ponds, courtyards, and curved roofs.
The Hamlet, Chitralekha Studio, and The Indian Coffee House are the best examples of his work.
05. Achyut Prakash Kanvinde 
Padma Shri Achyut Prakash Kanvinde occupied unique position in the history of contemporary indian architecture. He was an Indian architect, teacher, writer and a committed modernist as he always desired to take indian architecture to be global and to the height of international style.
Along with focussing on buildings that provide ample practicality in the Indian climate, his works also express a social change. Architect's notable projects include the Indian Institute of Technology Kanpur, Nehru Science Centre at Mumbai, Ashoka Estate, ISKCON Temple, and National Science Centre in Delhi.
06. Nariman D. Gandhi
Their work is very organic in nature and involves the sites and surroundings of the projects. Their designs break a number of practices by skillfully using stone, brick, wood, glass as well as ceramics and leather.
Most of their projects are for mountain lodges, farm houses, and beach front cottages.
07. Raj Rewal
The hallmark of Raj Rewal's work is geometric patterns that design various public, housing, and institutional buildings.
Projects that earned her fame are the Pragati Maidan Exhibition Centre's Whole of Nation, New Delhi's Parliament Library, and Bangalore's NCBS Campus etc.
08. Hafeez Contractor
The style of Hafeez Contractor is very magical and amazing. Lots of builders of Terrace Columns and Cripolas Countries Copy the Signature of Hafeez Contractor.
Their unorthodox approach can be seen to see Hiranandani Gardens, Lokhandwala Minerva and the Imperial Towers. Hafeez Contractor is known for designing skyscrapers.
09. Manit & Sonali Rastogi
Manit and Sonali Rastogi both are partners in Architects morphogenesis. They were ranked in the world's top 100 architectural firms for three occasions by UK Building Design Magazines.
Their work is influenced by stability such as Pearl Academy of Fashion of Jaipur, Noida's India Glycols Corporate Office etc.
10. Sanjay Puri
Architect Sanjay Puri has increased its representation to a great extent through many award Winning Projects. Their contemporary design offers a variety of exciting experiments. Mumbai's Global City is considered to be a Best Project from 400 projects made by their team.